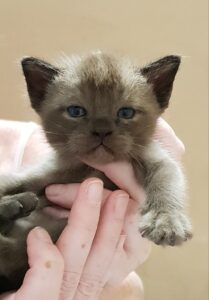 Available kittens & waiting list:
We do not have any kittens available at the moment. We hope to have both Burmese and Mandalay kittens in the second half of 2023.
Please note that only a very limited amount of kittens are bred by Bahati Cattery each year. Please keep an eye on our Facebook page for the most up to date information on kitten availability and photos.
We require a waiting list deposit of $100.00, which will be deducted from the total cost of a kitten then a further $100.00 once we have a kitten available for you. Please refer to the "Purchasing Information" page for more details on pricing etc. If you would like to be considered for our waiting list, please contact us.
If you buy a kitten from elsewhere or simply change your mind, unfortunately we do not issue a refund of this deposit.
* Please note that there is normally an extended wait for black Mandalay kittens, due to their popularity and limited availability.
We currently have the following people on our waiting list for kittens:
MANDALAY:
Currently no waiting list
BURMESE:
Currently no waiting list